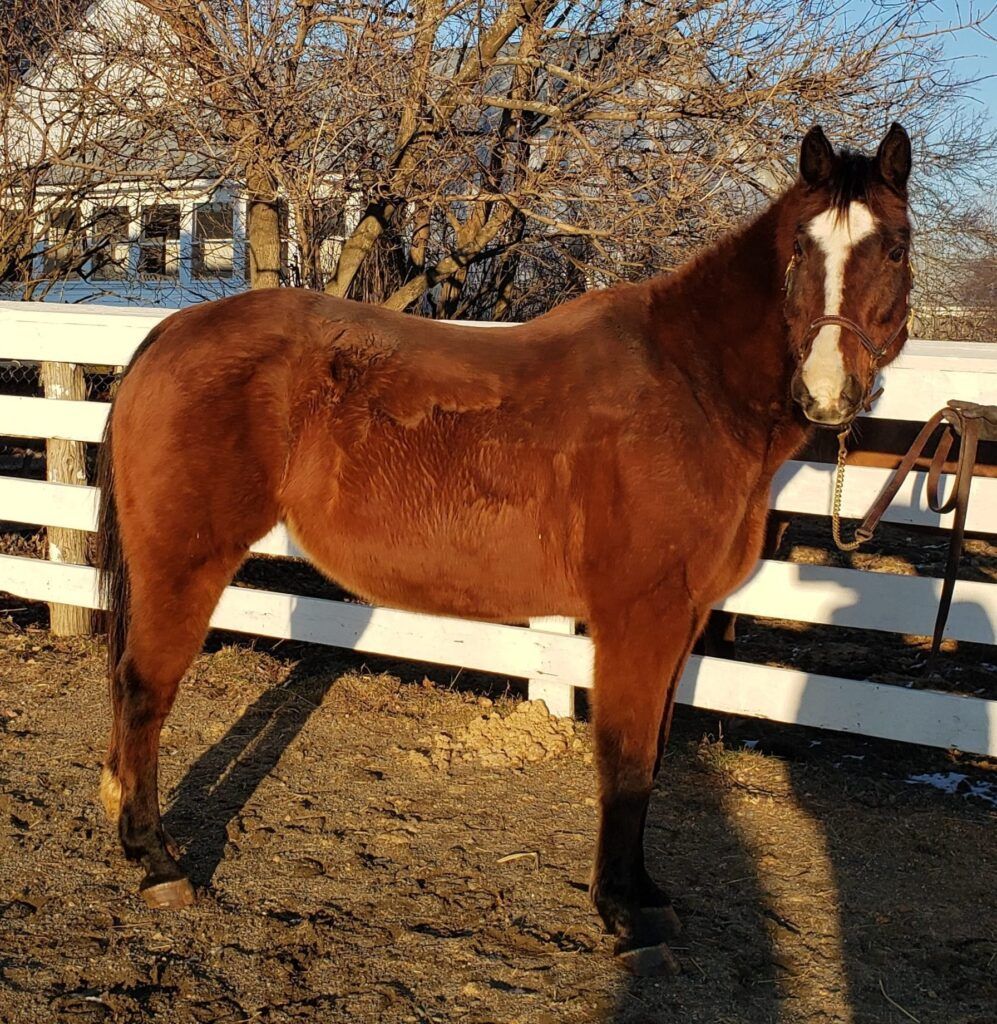 14.1h, 12 yo large pony mare. Cute and sweet walk trot type camp favorite.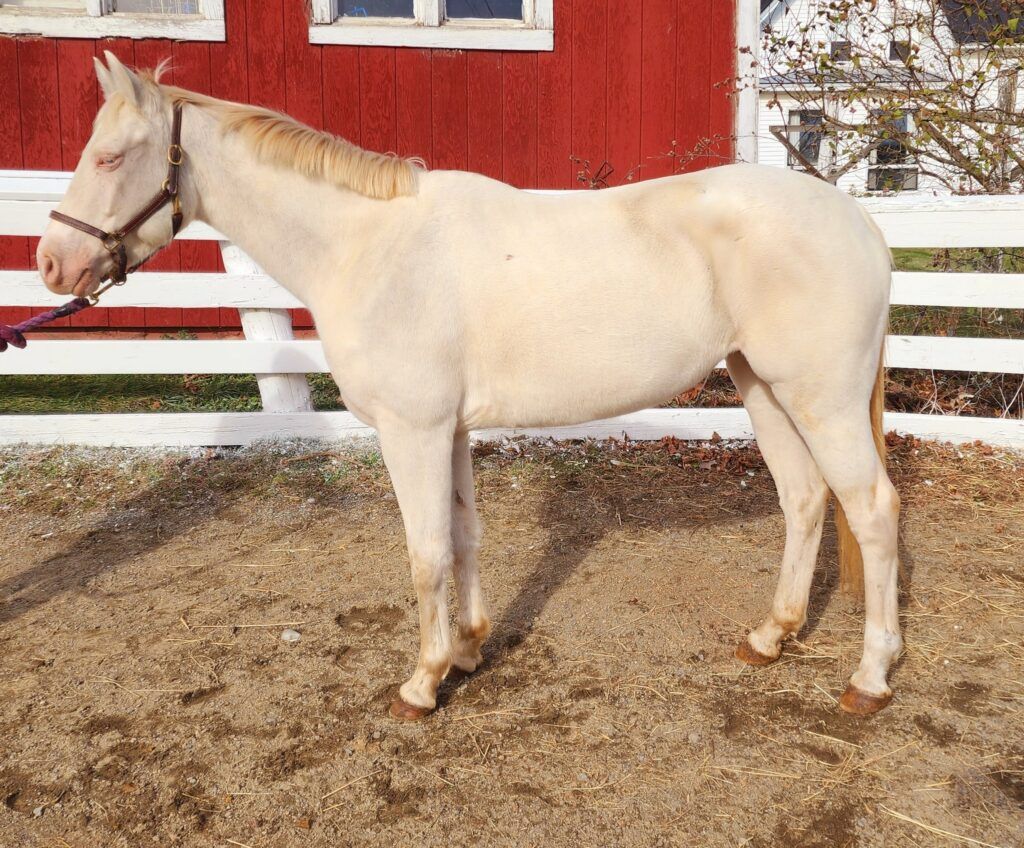 13.2h, 6 yo medium pony mare. This nice young pony mare is green with a great start and is ready to finish in any direction. Could be cute in the hunters and could work in lessons. Quiet enough for kids already. Video to follow.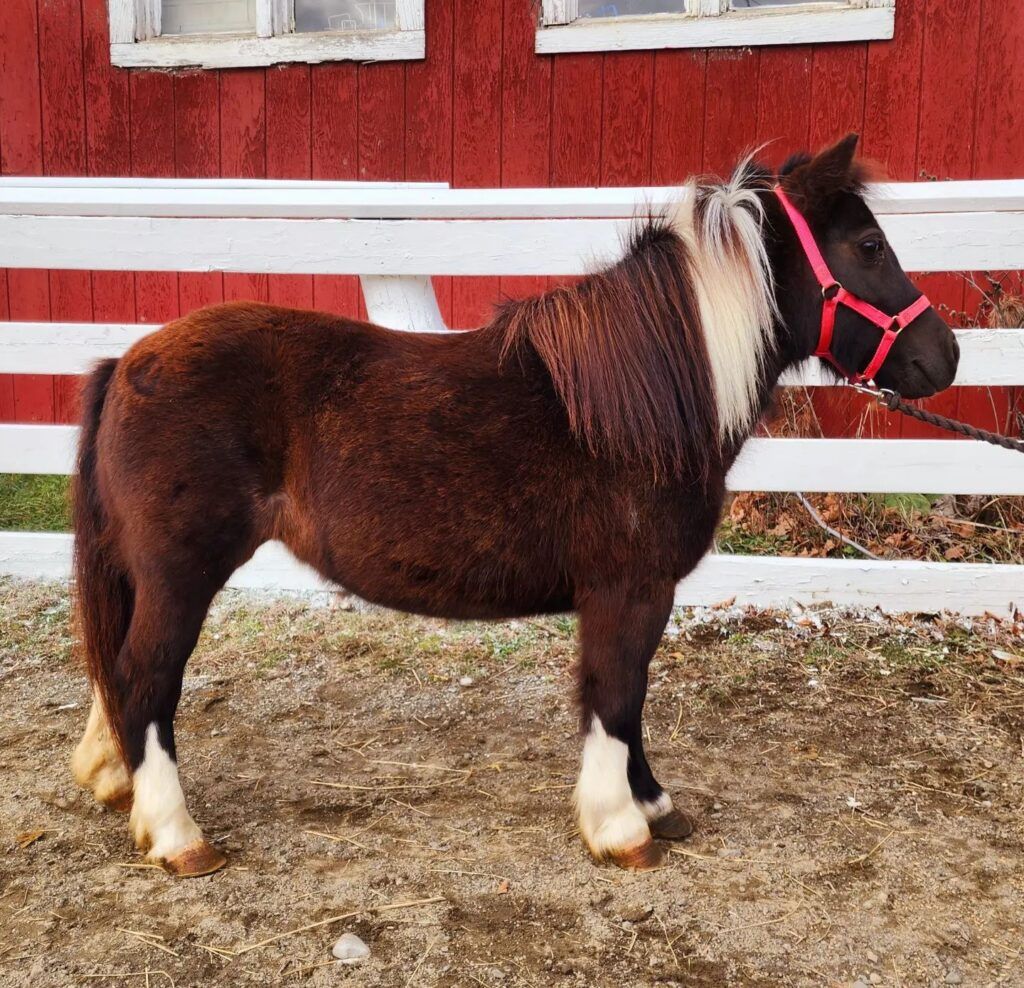 37″ 7 yo pinto mini mare. Sweet to handle and rides quietly leadline or walk trot for kids.