Your local retailer for all things horse and rider in North Vassalboro, ME.
Hemphill's is a retail facility offering feed, tack and riding equipment, general farm supplies, as well as horses for sale and lease. We are a Blue Seal feed dealer and our feed operation is one of the biggest in the area. Our tack store is known for being well-stocked with a wide variety of horse and rider products, equipment, and supplies.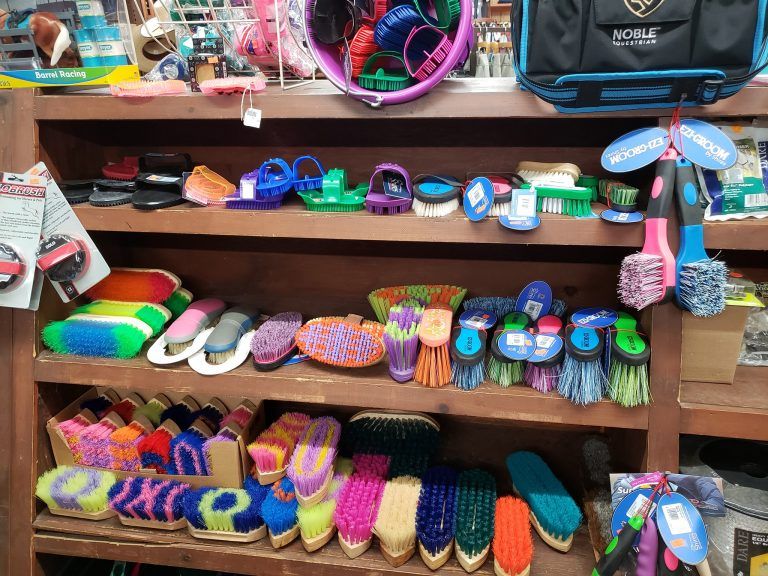 Our tack store carries products, supplies, and equipment for all your needs and wants. We have a beautiful selection of Breyer toys and other horse-related gifts to surprise the horse-lover in your life. We cover the realistic needs of the horse and rider as well with a variety of grooming equipment, halters, and leads, blankets, rider apparel, helmets, boots, and tack. Hemphill's also carries supplements, de-wormers, fly protection and stable supplies like buckets, hardware, pitchforks, brooms, and shavings.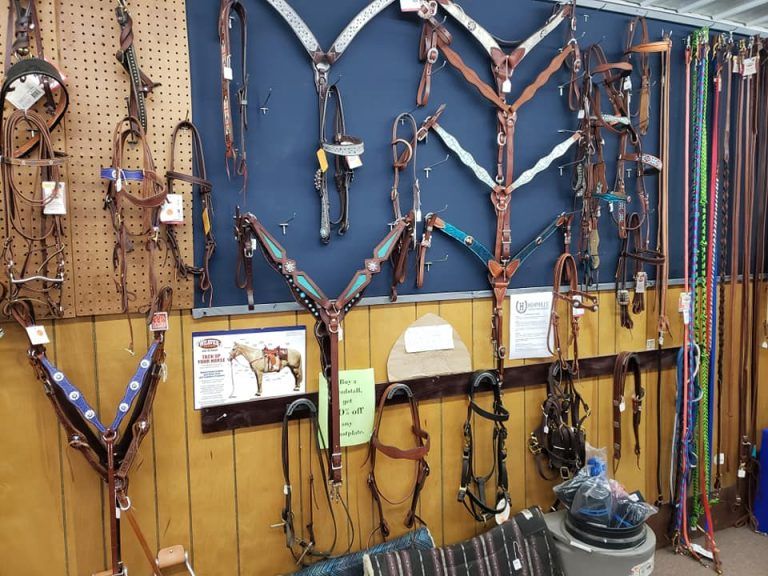 We do offer saddle trials for a 7 day period of time. We will need to take a credit card number to keep on file or a check for the full amount of any saddle(s) that you wish to take on trial. You will have 7 days to try the saddle and to feel confident that it fits both you and your horse. You will only be charged for the saddle if you do not return it within the 7 days. If the saddle is returned late there is a minimum usage late fee of 15% charged. We ask that you do not ride in tall boots, chaps, half-chaps, or full seat breeches and that you wrap the leathers when trying a new or demo saddle. If the saddle is returned within the 7 day trial time frame due to poor fit, but it is not in the exact same condition it was in when it left the store, there will be additional charges. While billet marks from girthing are to be expected, any saddle returned with scratches, dings on the pommel, cantle or elsewhere will automatically be charged a minimum 10% damage fee of the saddle price. Once the saddle is purchased, there will be no refunds and our general saddle return policy below will apply.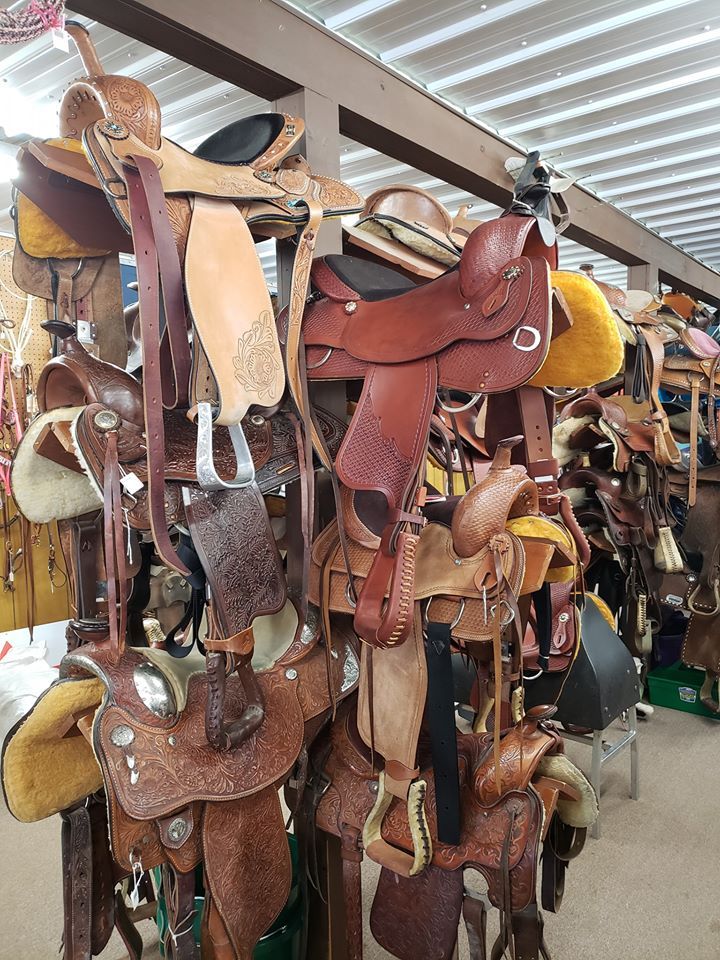 We do take saddles in usable condition on consignment, mostly English and Western makes. We ask that you send photos of the saddle or call the store before arriving. On the contract form you will determine what you would like to get for the item and we mark it up from there. You may not list items consigned with us in other locations when the item is at the store.
See how to get in touch with us, see where to find us for your horse sale and leasing needs, for feed, or for your supplies and equipment for all things horse and rider. We are conveniently located about 20 minutes off of I-95 between Augusta and Waterville.