Your local trusted Blue Seal feed operation in North Vassalboro, ME.
Hemphill's is your trusted local source for all your pet and livestock feed needs. We supply feed to local sub-dealers, as well as to horse farms and horse owners. Additionally, we have a wide variety of animal feed, from pet feed to bird feed to livestock feed and those in between, we've got your feed needs covered. If you have to feed it, we have got what you need. We offer loading assistance on-site. We will happily meet you on the dock with your feed products and help you load it in your vehicle. Hemphill's does offer some delivery routes for bulk purchase orders. 
Hemphill's has proudly been one of the biggest dealer's of high-quality Blue Seal feed in the area for over 25 years.
Blue Seal has been a trusted brand for superior animal nutrition in the East Coast region since 1868. Their dedication to honesty, customer service, and providing only the best high-quality products makes them the only choice for Hemphill's. We are proud to carry such premium animal feed products for all your feed needs.
The Blue Seal brand offers premium support and strength in its horse grain. Encourage the health, peak performance, sustained energy, and happiness of your equine friend with a variety of quality horse grain products you can trust are suitable for a range of life stages and performance goals. 
Our pets are our family and we want to feed them superior food that is customized to their breed, their needs, and to keep them healthy and happy for as long as possible. Blue Seal offers completed, balanced nutrition unique to each breed to achieve maximum health.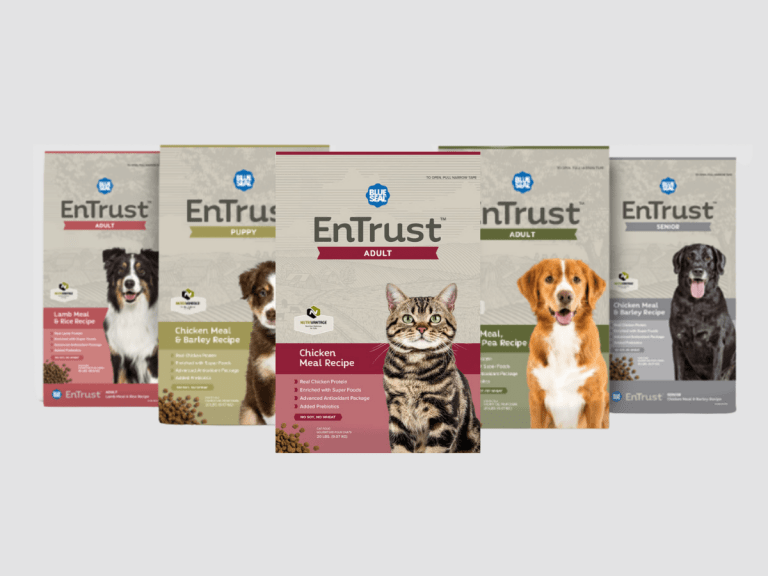 Dog Food, Cat Food, Bird Food, Even Rodents; We Have What Your Pet Needs
Read More »
Hemphill's is proud to be your local source of Blue Seal animal feed. We encourage you to come in and browse our fully stocked tack store, visit our horses and ponies, and pick up your pet or livestock feed right here in North Vassalboro, ME. We can happily assist you with loading your feed products right at our loading dock