Hemphill's is a well-established and respected local business known as the go-to for all horse and rider needs.
We are proud of our heritage and the reputation we have built over the years. Hemphill's was founded by Creighton and Margaret Hemphill and was family-owned and operated by the Hemphill family for over 30 years. The Hemphill family developed a great reputation over a lifetime of trading horses, selling tack and retailing feed. It grew to become an iconic institution in North Vassalboro and Hemphill's Horses, Feed, and Saddlery, Inc. strives to keep the business thriving for the next generation of horse enthusiasts in Maine and New England. Hemphill's Horses, Feed, and Saddlery, Inc. is a new business operating in the footprint and in the spirit of what was formerly Hemphill's, Inc. The new "Hemphill's" is family owned and operated by Emily Mitchell and Bill Rafuse.  Together with our family, our staff, and the community at large, we aim to create a mecca for horse lovers across Maine and New England. We are stepping into a tradition of providing a one-stop-shop for all things equine with the sale of horses, tack, and feed, as well as a camp horse rental program. We have expanded our offerings to include educational clinics in a variety of disciplines, seminars on veterinary care and nutrition, a traveling tack shop, competitions, and fun family-friendly events.
Hemphill's Horses, Feed, and Saddlery, Inc. is proud of our valuable team of staff members who help us maintain the Hemphill's reputation. Our trustworthy staff members work had to give our customers the best experience possible with every visit. Our staff members are dedicated, knowledgeable and always there to help. Read more about each member of the Hemphill's family below.
We take pride in being a small business—our employees strive to provide our customers with answers to their questions and personalized service.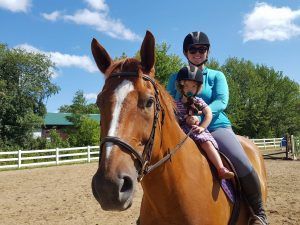 Emily
Emily has been riding and competing horses for over 30 years. Her first pony (and childhood collection of
Breyers
) came from Hemphill's, she worked here as an exercise rider in high school, and she was honored to take the reins as owner with her husband, Bill Rafuse, in 2015. Over the years, Emily has been lucky to ride, train, and teach in many places around the world. She was a captain of the Princeton Equestrian Team and has been running her own lesson program at Lupine Farm since 2008. Emily and Bill are thrilled to have settled at home in Vassalboro sharing what they love with their children Elliott, Willa, and Maggie.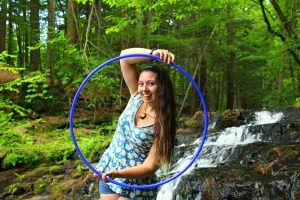 Belinda
Long time employee, Belinda has been with Hemphill's for over 10 years, learning the ways of the business, products, and customers has been a main focus for her. Throughout her time of employment with us she has worked to obtain an Associate's degree in Sustainable Agriculture and a Bachelor's degree in Digital Marketing Management. Find her in the store working on a number of tasks including: ordering products, organizing and cleaning, designing graphics and sale signs, as well as displays around the store, and more!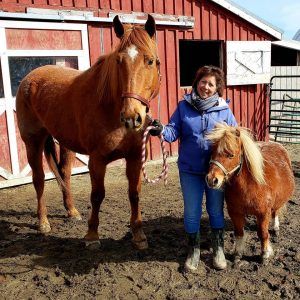 Bonnie
Almost 30 years ago, Bonnie started working at Hemphill's. She has ridden and worked hundreds of horses, spent several hours in the store, and many miles on the road transporting horses. She works hard to provide excellent care for the horses, catering to each one's specific needs. Bonnie can be found doing a number of tasks around the business, from helping customers in the barn or store, to using the tractor for moving shavings or bush hogging the field. She loves working around the animals and helping to find them their forever homes.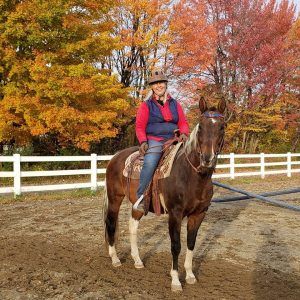 Dot
Dot started at Hemphill's in 2014 when Emily bought the business. She started doing office paperwork and filing but over time has learned the retail end of things. She has always been intrigued with horses but was never able to become involved until later in life. She likes learning about the equine world from customers and her co-workers. When not at Hemphill's she can be found driving a school bus, working as a veterinary assistant or riding her horse at
Lupine Farm.
With her husband, Steve, she has raised 3 sons and has 4 grandchildren.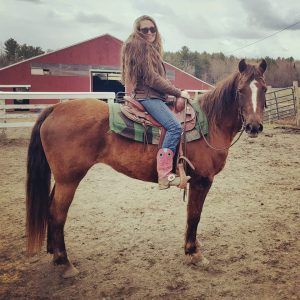 Elizabeth
From a young age, Lizzy has been around Hemphill's. She would come to work with her mom, Bonnie, and get off the school bus here. She has done a variety of competing including; 4-H, Pleasure, Ranch sorting, Team penning, Ranch rodeo, Jumping, and Barrel racing. She is currently working towards her Bachelor's Degree in Accounting. In the barn she works with the horses from conditioning work to training, she also enjoys working with customers and showing them horses; in the store she answers phones and helps customers.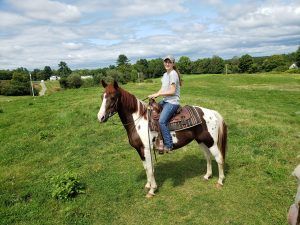 Angel
Have questions or want to know more about us? We invite you to visit the store, meet our staff and horses today! Look at our Frequently Asked Questions collection for more information. Also read testimonials from our current or past horse sales, feed supply, and our tack store customers.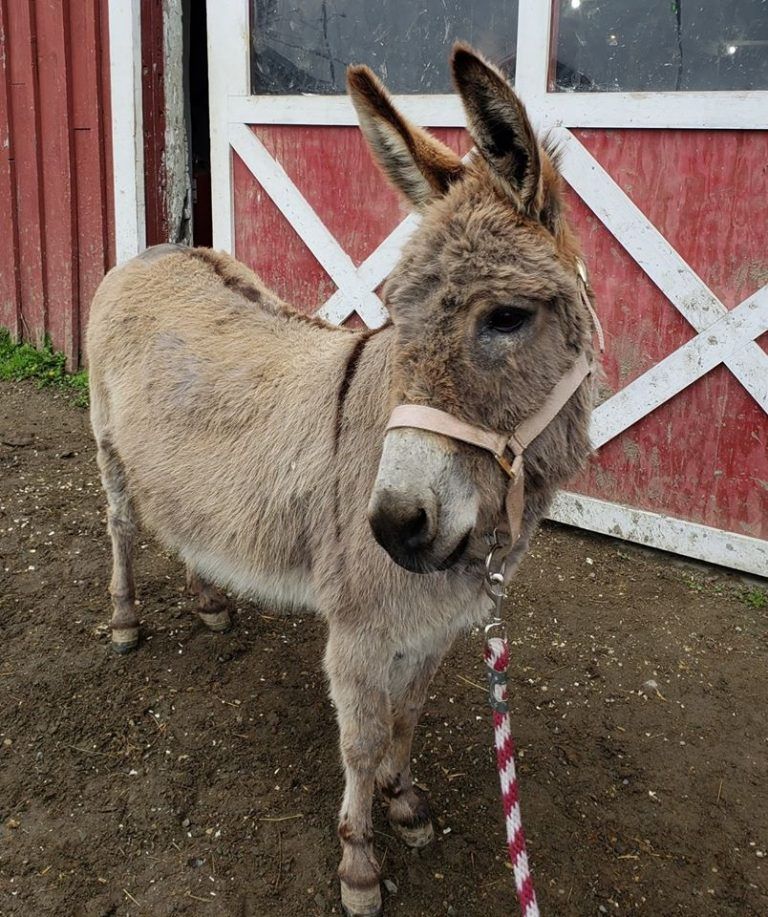 Let Our Staff Help You Today
Speak with our staff in store or on the phone to get your questions answered. We are ready to help from a simple question to helping you pick you next tack set. Let's work together today. 
See how to get in touch with us, see where to find us for your horse sale and leasing needs, for feed, or for your supplies and equipment for all things horse and rider. We are conveniently located about 20 minutes off of I-95 between Augusta and Waterville.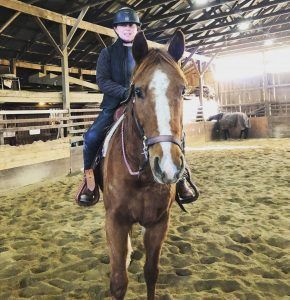 Kate
Kate joined the Hemphill's team last fall. She is here once a week, as she is also working on a degree at University of Maine at Or ono. Her Mom owns Lucky Clover Stable in Sanford, ME, where she spent many hours around horses. Kate grew up riding, and has competed all over New England in hunter/jumper classes as well as equitation. At Hemphill's, Kate enjoys evaluating and schooling new horses as well as helping them to their next job or forever family. Kate is rarely seen without Rebecca, because they carpool from an hour away!